Remembering the Life and Legacy of
Commander
James "Rocky" Robinson
"Who are we? Family.
And what do we do? Save lives."
– COMMANDER JAMES "ROCKY" ROBINSON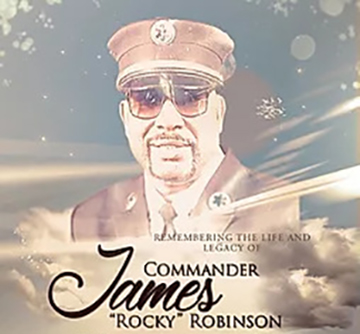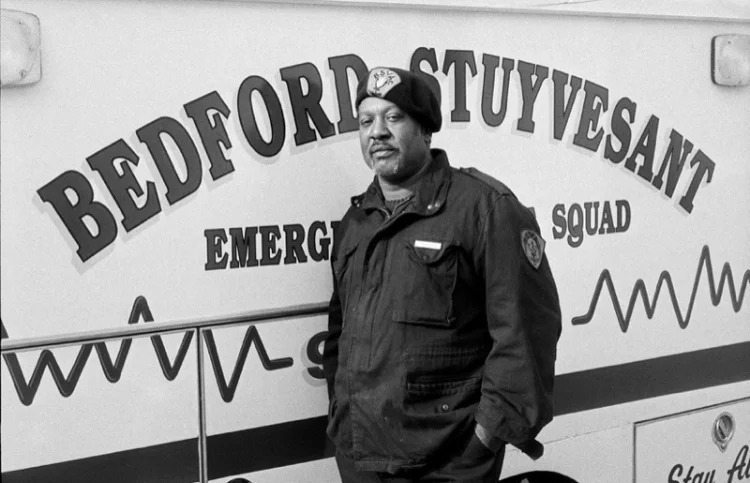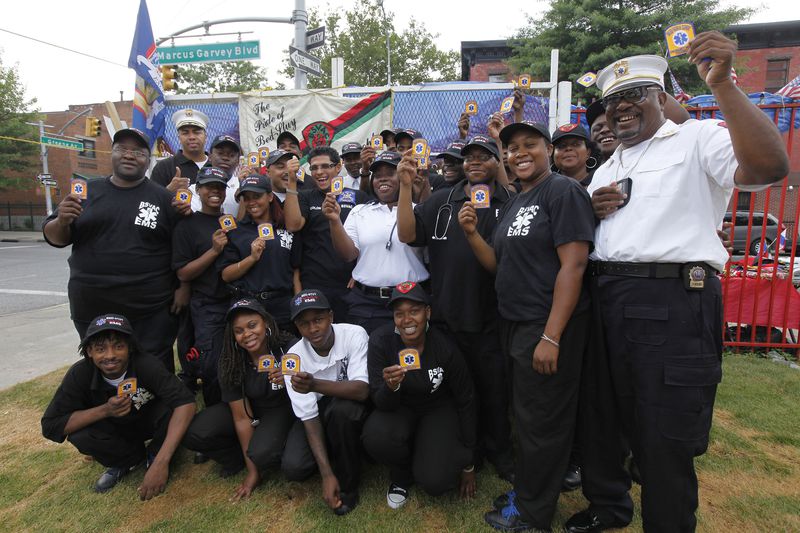 Commander James ("Rocky") Robinson (r) stands with volunteer EMTs at Bedford-Stuyvesant Volunteer Ambulance Corps headquarters in Brooklyn in 2009.  (Jeanne Noonan, NY Daily News)
A Force for Good
Robinson, a Bed-Stuy resident, founded the volunteer ambulance corps at the corner of Marcus Garvey Blvd. and Greene Ave. in 1988 after his niece was hit by a car.
Robinson waited for an ambulance to arrive for over a half hour, all the while watching the girl's condition deteriorate. His niece ultimately died of her injuries — and the tragedy pushed Robinson to do something to help his entire community so no other family would find itself in a similar place.
"That was it. That was the last straw for him," said his son, FDNY paramedic Antoine Robinson. Robinson, 34, now runs his father's passion project.
Rocky Robinson founded the volunteer ambulance organization at the height of the city's crack epidemic. When he wasn't working as a city EMT with the FDNY's Emergency Medical Service, Robinson and two colleagues listened in on 911 calls and biked to the locations — with a backpack full of medical supplies in tow. Robinson and his team began recruiting volunteers from the neighborhood, many of whom were recovering substance abusers.
Robinson served in the U.S. Army, then returned to Brooklyn and got a job as an ambulance driver at Woodhull Hospital. It was there that he began to wake up to the dire need for more ambulances in some city neighborhoods – and the tragic consequences of slow response times, as he witnessed with his niece's death.
The Commander died surrounded by family, but his tremendous legacy survives him, his relatives said. "He did a lot and made the people realize that there's more to taking care of people than ignoring them," his sister, Catherine Brown, said at his vigil. "He helped a lot of people get back their lives. He turned a lot of them away from drugs. If you didn't have the money he would help you. He was an amazing man."
Excerpt from NY Daily News
Elizabeth Keogh, Sep 29, 2019
"If they can sell death and destruction from this corner, why can't we change peoples lives on this corner?"
– COMMANDER JAMES "ROCKY" ROBINSON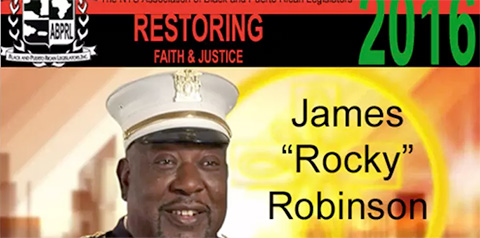 Robinson receives the Community Service Award. (website of New York State Senator Velmanette Montgomery, Feb 15, 2016)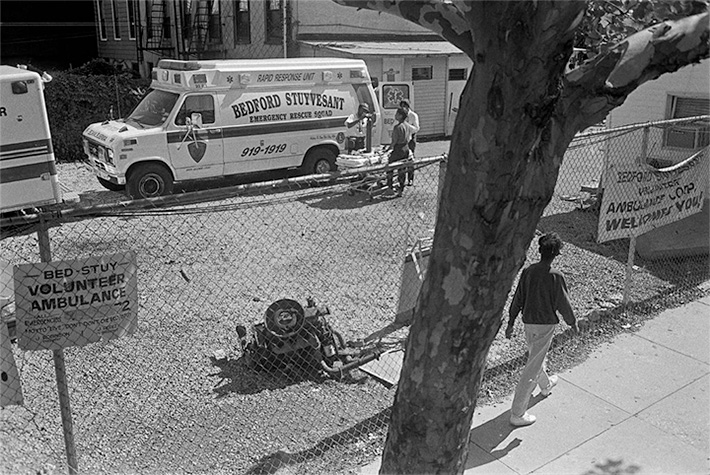 The volunteer ambulance corps in Bedford-Stuyvesant in 1993. On its first day of operation with an ambulance the corps treated 10 people at the scene of a fire. On the second day, members of the corps delivered a baby. (Edward Keating/The New York Times)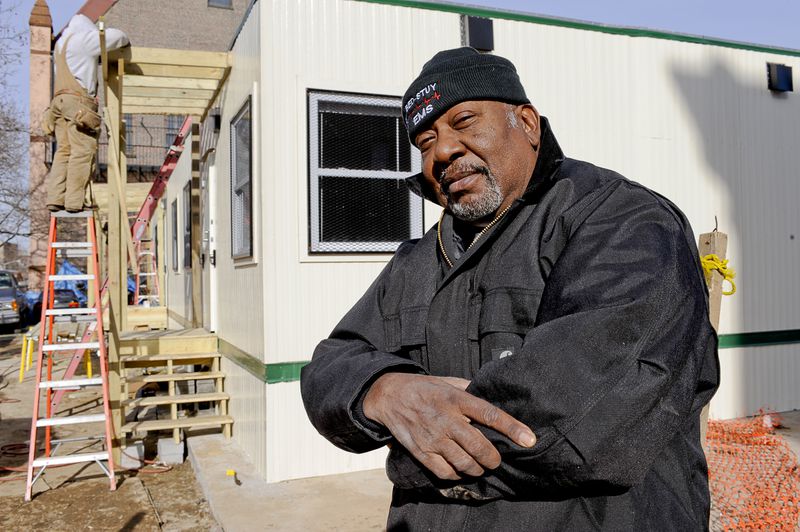 James (Rocky) Robinson poses in front of the new Bed Stuy Volunteer Ambulance Corps Headquarters in 2009. (Jeff Bachner, Freelance New York Daily News)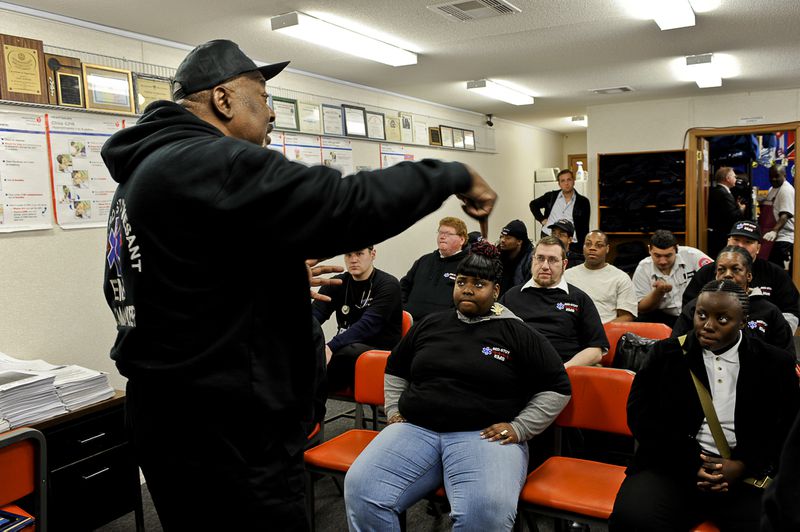 James "Rocky" Robinson teaches new recruits for the Bed Stuy Volunteer Ambulance Corps in 2009.(Jeff Bachner, Freelance New York Daily News)
The BSVAC Fund
Our founder and hero, Commander James ("Rocky") Robinson, gained his wings on Friday September 27, 2019. To keep his legacy alive, we have started a campaign for sorely needed funds. We are asking you to partner with us and make a donation to enable BSVAC to grow and reach for our dreams.
Rocky gave his life and sacrificed so much to help his community in an era when most turned away and gave up hope. Help us honor his life and partner with us on our mission to grow. Click on one of the links below to make your donation today!
James Robinson Funeral Service
Sunday October 6th 2019 4PM
During a time like this
we realize how much our
family and friends
mean to us…
Your kind expression
of sympathy will
always be remembered
THE FAMILY OF JAMES ROBINSON
Pilgrim Renaissance Convention Center
Brooklyn, New York
Live Streaming & Sound provided by
AG Sound Media, Al Garvin 631-805-6951
"He helped a lot of people get back their lives. He turned a lot of them away from drugs. If you didn't have the money he would help you.
He was an amazing man"
CATHERINE BROWN, JAMES ("ROCKY") ROBINSON'S SISTER